Gas Compressor Recycling, Electric Generator Engine Recycling, Plant Factory Purchasing | B & T Recycle Service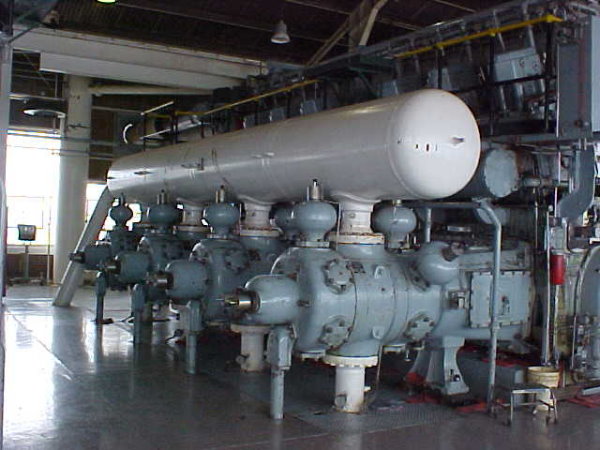 B & T Recycle Service purchases complete gas compressors and electric generation engines. We go into plant buildings that we buy, and completely remove the engines, compressors, generators, and buildings as per the request of the customer. We separate the recyclables (scrape) and the parts we can resell, (engines and compressors) to the electric generation and gas compression markets. We also are in the process of opening a scrape yard, where we will buy and then sell in bulk. Brass, copper, steel, cast iron, and more.
B & T Recycle Services stocks a large inventory of used compressors, frames, engines and compressor cylinders nation wide. The brand names of the equipment we sell includes:
We offer complete engine and compressor sets, as well as parts for each of the follows:

Ajax

Ariel,

Caterpillar

Cooper

Bessemer

Clark

Joy


Enterprise

Superior

Waukesha

Worthington

Power cylinder heads

Pistons

Liners

Cylinders

Master and articulated rods

Compressor cylinders

Pistons and rods/ and all accessories.

All the companies are trade marked.
Benefits To Using B & T Recycle Services
Over 31 years experience
Today's Start-of-Art Technical Equipment
Safety, Training
Trained Experienced Professionals
Guaranteed/Satisfaction
Licensed/Insured/Bonded
Salvaging Services/ Demolition
Low Prices
Call us today at 432-559-9826 or fill out our online contact form.